[block]0[/block] Basic Treatment System Refrigeration Heating Ventilating and Air Conditioning (RHVAC)
Basic Treatment System Refrigeration Heating Ventilating and Air Conditioning (RHVAC)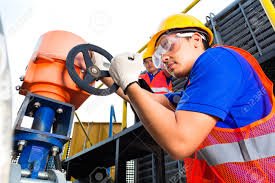 INTRODUCTION PELATIHAN Basic Treatment System Refrigeration Heating Ventilating and Air Conditioning (RHVAC)
RHVAC stands for Refrigeration, Heating, Ventilation and Air Conditioning. Today's RHVAC keep us warm in winter and cool in summer. RHVAC is particularly important in the design of medium to large industrial and office buildings, where humidity and temperature must all be closely regulated whilst maintaining safe and healthy conditions within.
The three functions of heating, ventilation, and air-conditioning are closely interrelated. All seek to provide thermal comfort, acceptable indoor air quality, and reasonable installation, operation, and maintenance costs. RHVAC systems can provide ventilation, reduce air infiltration, and maintain pressure relationships between spaces.
The increasing of capacity and skills of employees in the company is very necessary to improve the efficiency and effectiveness of employees, which can indirectly improve the company's profit. Increasing the skills of technicians to care will improve the ability of handling equipment to work with the optimal.
This training will deliver the material that is intended for employees of the company's maintenance of equipment, field techniques, especially refrigerator and air system
TUJUAN PELATIHAN Basic Treatment System Refrigeration Heating Ventilating and Air Conditioning (RHVAC)
Expected at the end of the training, each participant can understand the systems, cooling systems and air system.
MATERIAL PELATIHAN Basic Treatment System Refrigeration Heating Ventilating and Air Conditioning (RHVAC)
1. Refrigeration and air system
+ Cooling techniques and the application system
+ System work
+ System component ( Condensor, compressor, evaporator, refrigeran, liquid receiver/ accumulator, sightglass, filter drier, EPR, SPR, etc)
+ Comfort Air
+ Air system (Central & Unitary, Multi & Single Zone)
+ Direct Air System and Package
+ Chiller
+ Cooling Tower
+ Air Distribution System and Ventilation
+ Heating System and Hot Water Distribution
2. Controls and electrical systems on RHVAC
+ Electrical System 1 & 3 Phase
+ Motor system and electrical control systems RHVAC
+ Electric control tools on the refrigeration system and Air control:
+ HLP, thermostat, overload etc
3. Basics Installation and Refrigeration systems examination
+ Safety and Health
+ Basic Continuation and pipe/ tube processing
+ Installing the system, vacuum, leak testing and refrigerant charging
4. Maintenance & Troubleshooting
+ RHVAC Maintenance system
+ Tracking error and damage analysis on RHVAC system
5. Maintenance Practical System and Observation system
+ AC Split system (Practical)
+ AC Central System (Obervation)
+ Water Heater System/ Boiler (Practical)
+ Air distribution System (Observation)
INSTRUCTOR
* Ir. Apip Badaruddin, MT
* Ir. Arda Rahardja Lukiotbudi, M. Eng
* Ir. Windy Hermawan Mitrakusuma, MT.
* Ade Suryatman Margana, ST, Dipl. TT. MT.