PELATIHAN BUSINESS ARCHITECTURE
BUSINESS PROCESS ARCHITECTURE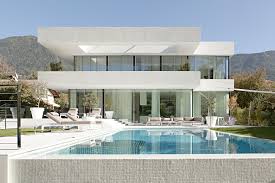 Description PELATIHAN BUSINESS ARCHITECTURE
What does Business Architecture mean to your organization? How do you enable it to create value for the organization? What pieces need to be in place to ensure its success? What skills and techniques need to accompany a successful BA effort? An organization's business model, goals, organizational structure and other constraints need to be considered when looking at how business architecture can become a value-added, business-focused discipline within the organization.
The above questions and many others need to be carefully considered while embarking on the journey of creating a business architecture within your organization.
This one-day overview course addresses these questions and considerations by discussing business architecture fundamentals and the array of different ways that today's organizations are moving ahead with their Business Process Architechture efforts.
TUJUAN PELATIHAN BUSINESS ARCHITECTURE
* Define Business Architecture and its benefits
* Identify and define the important dimensions that make up a Business Process Architecture
* Present modeling techniques used in the three dimensions of Business Process architecture
* Discuss the different approaches organizations have for their Business Process Architecture initiatives
* Review the organizational considerations when applying Business Process Architecture
* Address the relationship among business process and the critical success factors
* Understand how to tailor a Business Architecture for multiple purposes including business transformation and business improvement
* Identify the appropriate use of tools to support Business Process Architecture
Course Contents PELATIHAN BUSINESS ARCHITECTURE
1. What is Enterprise/Information Technology Architecture (EA)?
2. EA/ IT Architechture Definition
3. The Enterprise/ Information Technology Architecture Domain
4. EA Vision and Benefits
5. EA Segments
6. EA Frameworks and Selection Principles
7. EA Interfaces
8. EA Governance
9. EA Products
10. EA Implementation Strategy
11. EA Domains
12. Business drivers for Enterprise Architecture
13. Key Issues for EA
14. EA implementation essentials
· Strategies, architectures, models, skills, approaches and tools
· Developing and managing an EA
· EA Budget Allocation and Roles
· EA Performance Measurement
· EA Budget / Performance Integration
· Component-Based Architectures
· Enterprise Architecture (EA) Choices
· TOGAF, Zachman Framework (ZF) and RUP/EUP, Spewak's EAP, DoDAF, MODAF, AGATE, and FEAF
1. Current State and Future Directions of the IT Industry
2. The IT Challenge
3. Alignment of IT to Business
4. Rols of EA
5. IT Strategic Planning
6. IT Program and Portfolio Management
7. IT Development vs. Operations
+ SDLC
+ ITIL/ITSM
8. IT Governance
9. Regulatory and Compliance (SOX)
10. COBIT
11. COSO
12. IT Infrastructure Architecture Domains
13. Integrated Architecture Framework
14. Architecture and Architecture Framework Defined
15. Trends in IT
16. Social Networking
17. Web 2.0/Mashups/Wiki/Widgetization
18. Enterprise 2.0
19. Virtualization
20. SOA
21. Green Computing
22. EA Components
23. Application and Technology Architecture
24. Conceptual, Logical, and Physical Views
25. Application Architecture
26. Application Patterns
27. Technology Architecture
28. Technology Patterns
29. Business Architecture
30. Information Architecture
31. Data Architecture
32. Systems Architecture
33. Systems Management
34. Privacy
35. Security and Directory
36. Capacity Planning
37. Disaster Recovery
38. Computer Architecture
39. The Business Architecture
40. Access Architecture
41. Integration Architecture
42. Network Architecture
43. Platform Architecture
44. EA Implementation Plan Examples
45. EA Planning, Acquisition and Requirements Generation
46. Strategies for EA Management
47. Implementing EA Strategies
48. Integration of EA, Security, and Capital Planning Processes
49. Building Support for EA Across Independent Organizations
50. Using the EA to Assess and Improve Performance
51. Using the EA to Make Intelligent Management Decisions
52. Tactical Issues for Applying EA Investments
53. Designing an EA for Business Value and Relevance
54. The Change Management Challenge of Implementing a Successful EA Program
55. Lessons Learned from EA Implementations
56. Architecture and Transformation
57. Essential Elements for Creating a Usable Enterprise Architecture
58. A Comparison of the Top Enterprise-Architecture Methodologies
59. Using the Enterprise Architecture to Quantify the Benefits of IT Projects
60. The Zachman Framework (ZF) for Enterprise Architecture
61. Using the Zachman Framework to Integrate Security and EA
62. Enterprise knowledge artifacts
63. Extended framework
64. Rules of the Framework
65. The Open Group Architectural Framework (TOGAF)
+ Architecture Development Method (ADM)
+ Enterprise Continuum
66. Federal Enterprise Architecture Framework (FEAF)
67. The Rational Unified Process (RUP) and Enterprise Unified Process (EUP)
68. Spewak's EAP
69. Department of Defense Architecture Framework (DoDAF) v1.5 and v2
+ All View (AV)
+ Operational View (OV)
+ Systems View (SV)
+ Technical Standards View (TV)
+ DoDAF v2 Views and DoDAF Metamodel
70. Nato Architecture Framework (NAF)
71. The UK Ministry of Defence Architectural Framework (MODAF)
+ Strategic goals of the enterprise, and the people, processes and systems
72. AGATE, A framework by French government agency-Délégation Générale pour l'Armement (DGA)
+ AGATE (Atelier de Gestion de l'ArchiTEcture des systèmes d'information et de communication)
+ Stakes, Objectives, and context about the system
73. Business architecture: describes organizations and Business processes
74. Service-oriented architecture (SOA)
75. Logical architecture of the system
76. Physical architecture of the systems
77. Hardware and software products used in the architecture
78. EAI, BPM, SOA, and Web Services to Support Your Enterprise Architecture
79. Case Studies
80. The Governance Enterprise Architecture (GEA)
81. Definition and Motivation
82. GEA models
83. GEA Implementation directions
84. e-Government development
85. Establishment of appropriate EA governance processes
86. EA Governance and EA Program Management
87. EA Change Management and EA Deployment
88. Usage milestones map to the enterprise assessment Criteria
89. Cost Savings and Cost Avoidance
90. Transition Strategy Performance
91. Measuring EA Program Value
92. Development and execution of EA value measurement plan to demonstrate the value of enterprise architecture (EA) in achieving enterprise objectives
93. Implementing an Enterprise Architecture Program
Enterprise Architecture (EA) Exercises
* EA Selection Principles
* EA Implementation Templates
* EA Implementation Checklist
* EA Gap Analysis
* EA Case Studies
Cases
This part of the training shall divulge and highlight to the participants practical and particular cases related to the subject of good asset recovery management.
Trainer :
Dr. Ir. Fauzi Hasan, MM, MBA
Dr. Fauzi Hasan Pada saat ini adalah President American Academy untuk Chapter Indonesia yang melingkupi American Academy of Project Management dan American Academy of Finance Management yang berpusasat di Colorado Spring, Colorado USA.
Pengalaman Dr. Fauzi Hasan diperkaya dengan keterlibatannya pada beberapa proyek terkait Business Process Modeling dan Improvement yang selaras dengan standard dan metodologi CMMI (Capability Maturity Model and Integration), dimana dalam akhir dekade ini banyak membantu organisasi Pemerintah dan Bank dalam membangun dan mengimplementasi Crisis Management Strategy seperti pembuatan BCP (Business Continuity Plan) dan DRP (Disaster Recovery Plan).
Dr. Fauzi Hasan telah memberikan kontribusi langsung untuk penyelesaian dan keberhasilan penerapan Frameworks dan Best Practices seperti: ITIL, COBIT, PMBOK, Prince2, TOGAF, ISO 20000, ISO 27000, ISO 38500, COSO dan yang lain diberbagai bidang industri. Sebagai seorang profesioal yang kompeten di bidang teknologi informasi, manajemen proyek dan proses bisnis ini dibuktikan dengan dimilikinya sejumlah sertifikat Internasional terkait tata kelola teknologi informasi dan industri (IT and Industrial Goverannce).
Dr. Fauzi Hasan dalam karirnya sebagai executive telah bekerja di beberapa perusahaan lokal maupun internasional seperti: Philips Netherlands, Sony , Warner Lambert, Singapore Technology Logistics, Hewlett-Packard, EMTEK Group, Intergraph, Jatis eCom-Sumitomo Group, dan ERESHA Group.
Jadwal Training DSBanking Tahun 2019
15 – 17 Januari 2019
19 – 21 Februari 2019
26 – 28 Maret 2019
23 – 25 April 2019
2 – 4 Mei 2019
25 – 27 Juni 2019
16 – 18 Juli 2019
27 – 29 Agustus 2019
10 – 12 September 2019
15 – 17 Oktober 2019
19 – 21 November 2019
17 – 19 Desember 2019
*Jadwal tersebut dapat disesuaikan dengan kebutuhan calon peserta
Lokasi Pelatihan DSBanking.com :
Yogyakarta, Hotel Dafam Malioboro (6.000.000 IDR / participant)
Jakarta, Hotel Amaris Tendean (6.500.000 IDR / participant)
Bandung, Hotel Golden Flower (6.500.000 IDR / participant)
Bali, Hotel Ibis Kuta (7.500.000 IDR / participant)
Lombok, Hotel Jayakarta (7.500.000 IDR / participant)
Singapore, Malaysia, Thailand (Please Contact Our Marketing)
Investasi Pelatihan tahun 2019 ini :
Investasi pelatihan selama tiga hari tersebut menyesuaikan dengan jumlah peserta (on call). *Please feel free to contact us.
Apabila perusahaan membutuhkan paket in house training, anggaran investasi pelatihan dapat menyesuaikan dengan anggaran perusahaan.
Fasilitas Training di Diorama School of Banking :
FREE Airport pickup service (Gratis Antar jemput Hotel/Bandara)
FREE Akomodasi Peserta ke tempat pelatihan .
Module / Handout
FREE Flashdisk
Sertifikat
FREE Bag or bagpackers (Tas Training)
Training Kit (Dokumentasi photo, Blocknote, ATK, etc)
2xCoffe Break & 1 Lunch, Dinner
FREE Souvenir Exclusive